Long-Term Goals
Energy Career Pathways and Training Program aims to bridge the gaps between academic technology training and the needs of the energy industry through certification programs and on-the-job training. For more information, please visit www.apprenticeshipnc.com.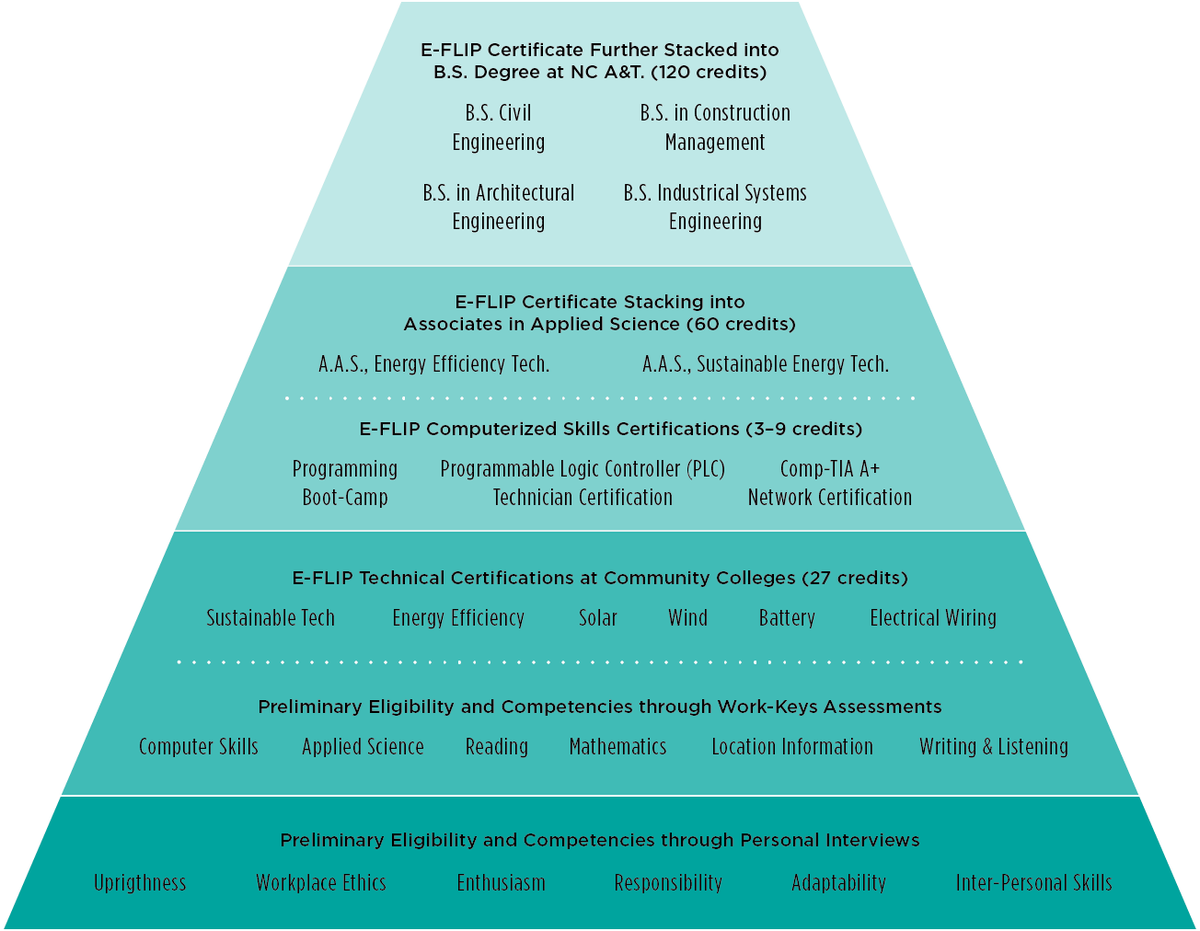 4-year deployment goal
Approved NC Clean Energy Pre-apprenticeship and apprenticeship programs
Pyramid can be adjusted depending on county
Each can be completed independent of a degree program (lattice) or as a career pathway (ladder) where credits can be used to fulfill advanced degrees


For more information, contact Elizabeth Standafer, Career Development and Work-based Learning Consultant at the Office of Career and Technical Education, at Elizabeth.Standafer@dpi.nc.gov.